Organizing an Ecosystem mapping for T-Factor pilot at MIND
One of the activities conducted by Polifactory within European Project T-factor consisted of an Ecosystem Mapping, organized within the Milan pilot with the support of PlusValue, at MIND Milano Innovation District. The aim of this activity was to explore and inquiry the context of the pilot going toward the definition of meanwhile uses. The challenge for participants involved was to associate MIND with the identity of an inclusive area for the surrounding communities, businesses and institutions.
The Ecosystem Mapping allowed to identify and involve MIND's internal and external stakeholders, so as to start activating the MIND Meanwhile Community of Practice, i.e. the community of actors that could actively participate in the design and implementation of the meanwhile spaces and use.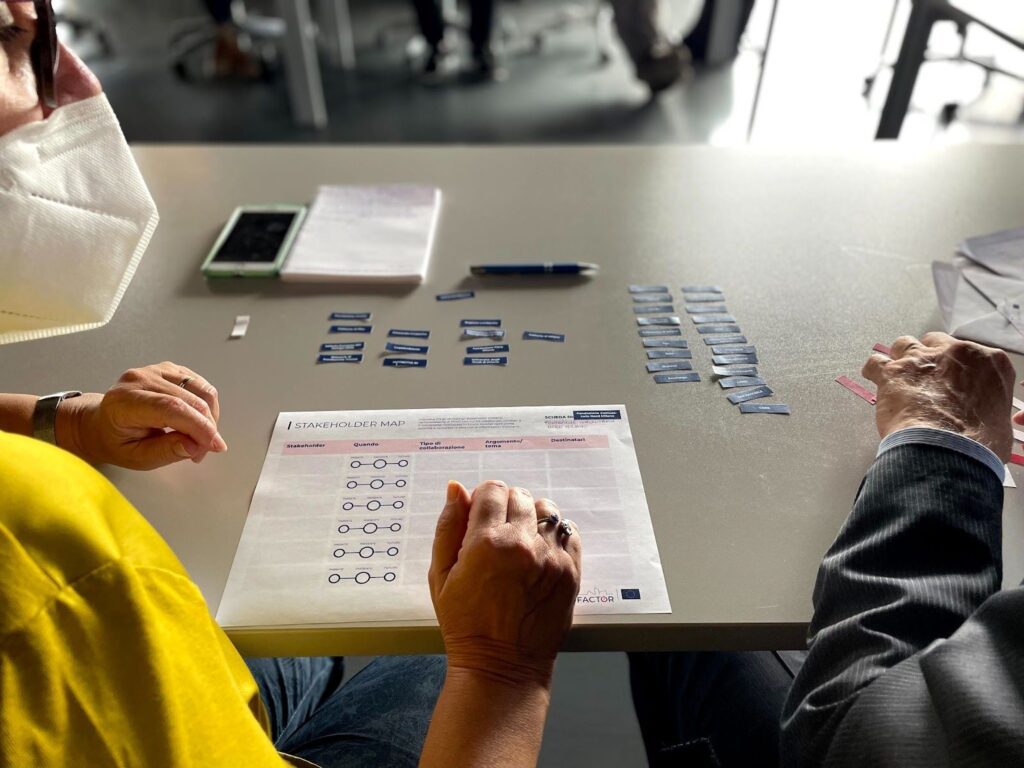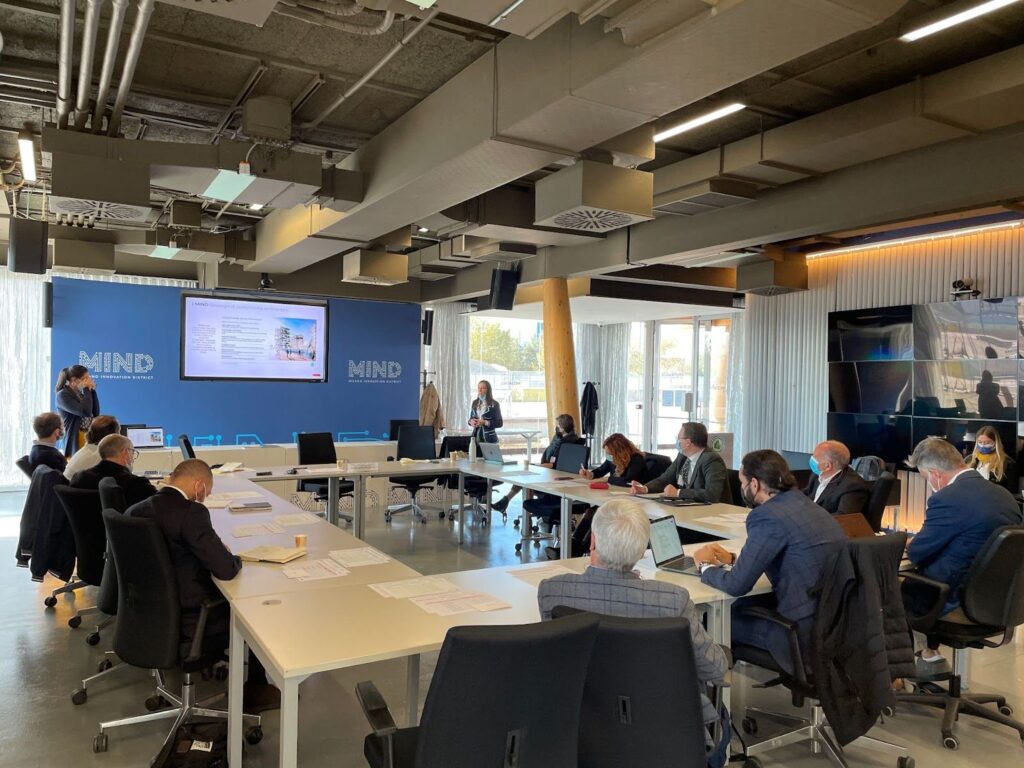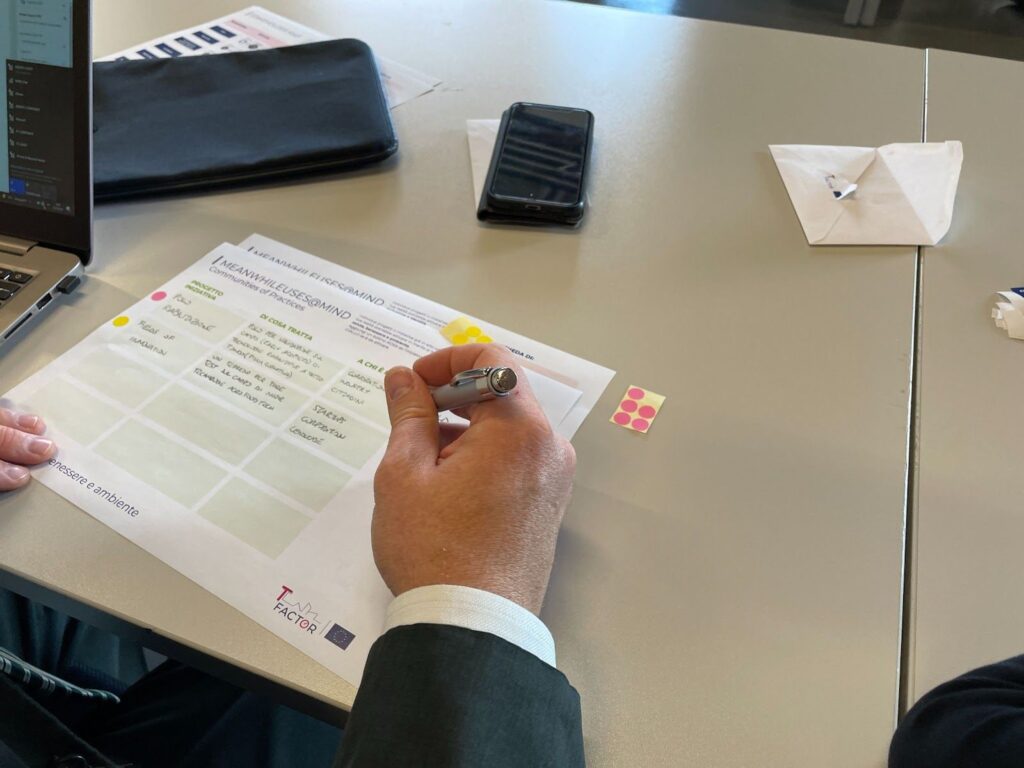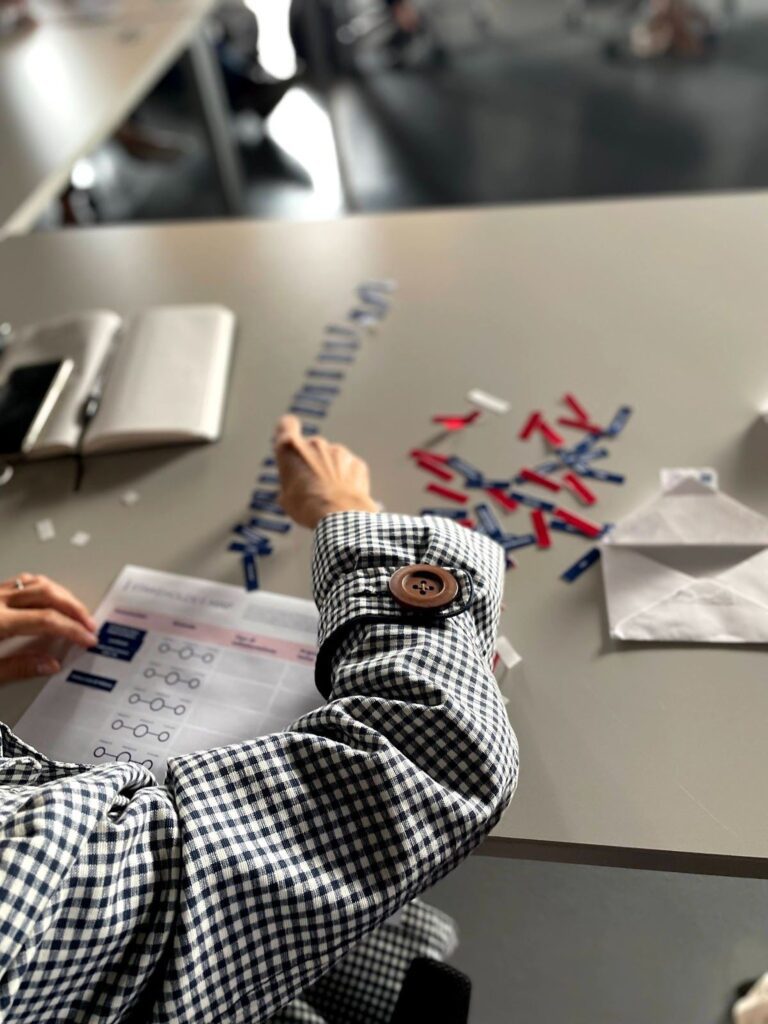 Starting from a preliminary framework, the data gathering was accomplished through 2 listening sessions with key actors of the Pilot Local Coalition, plus other external actors they identified as potential stakeholders or beneficiaries of MIND meanwhile uses. Each session involved from 10 to 15 actors, in particular, one session involved MIND tenants and SMEs from the surrounding area, while the other one involved third sector organizations and communities operating in the surrounding municipalities.
Each session aimed at investigating the potential role of participants as actors of MIND, their current or potential relationships with other actors of the ecosystem (already active or to be activated), the existing needs and interests toward the topics addressed by meanwhile uses (e.g.: wellbeing, prevention, sustainability, healthy habits, …) and possible engagement in meanwhile activities.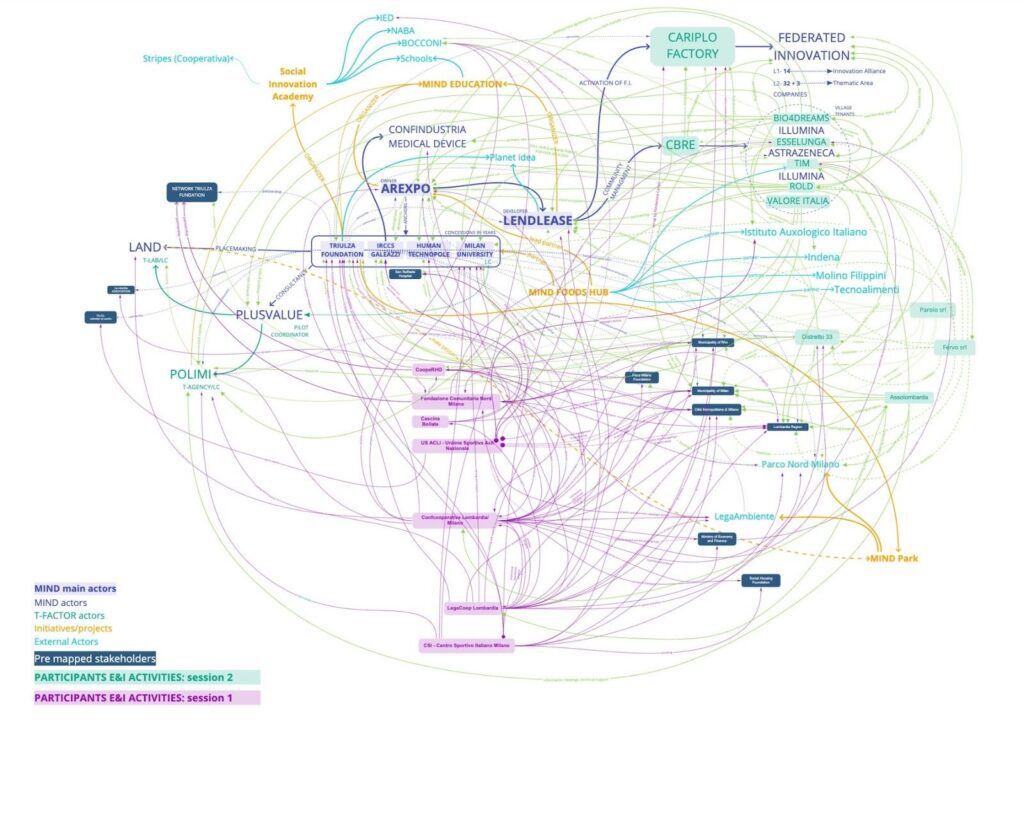 Results:
The first activity of each session focused on exploring relationships among participants and other internal and external actors of the MIND ecosystem, while the second activity focused on the exploration of potential meanwhile initiatives and of the networks of stakeholders necessary to enact them.
Most proposals were made for education and training. These ideas addressed both the internal community of companies and students, as well as to outside communities of the territory. Several proposals concerned environment and sustainability, confirming that the area is acknowledged as a field of experimentation and innovation around these topics.
The sessions were useful to map the relationships — and consequently the missing connections — of MIND ecosystem.
In addition, many stakeholders were identified who will be involved in the process of designing and co-designing the meanwhile-uses activity plan in the coming months.