Open Food Factory – Distributed Design Platform
Distributed Design (evolution of the Distributed Design Market Platform project) is a project funded by the Creative Europe Programme to implement the global Fab Lab network and promote and improve the connection between makers and designers with the European market.
Open Food Factory – Distributed Design for plant-based food is an initiative conceived and developed in 2022-2023 by Polifactory within Distributed Design, entirely dedicated to designing open-source solutions for plant-based food with a focus on fermentation and distillation. Sixteen designers, selected through an Open Call for Ideas, developed three projects – the HACKO and BREATH fermenters and the OLEA distiller – working as makers in residence in the makerspace, which supported them in experimenting, designing, and prototyping phases.
OPEN FOOD FACTORY PROJECTS
HACKO
Nukazuke is a Japanese pickle produced by fermenting vegetables in rice bran. Nukazuke is an heatlhy food process that is hundreds of years old. The lactobacillus colony that proliferates in the nukadoko (the rice bran bed) transforms the vegetables into pickles. The lactobacillus culture must be healthy to ensure that the fermentation works. Preparing Nukazuke requires constant effort and care, experience, and knowledge. The HACKO project exlplore the potential of distributed design and digital fabrication to make nukazuke a more accessible, adaptable, and reproducible process in different cultures and countries. The Japanese entrepreneur Kentaro Sohara and a group of designers – Giovanni Bruno, Gaia Rubino, Federico Denni, Martina Comola, Andrea Somenzi, and Valerio Libardo – developed an open-source kit to produce nukazuke from ordinary plastic boxes by using the following elements: a set of small trays designed to regulate the drainage of liquids from the nukadoko, a multi-purpose tool that can support the handling and maintenance of the nukadoko, and a digital device that can monitor the humidity and temperature parameters needed to maintain the ideal conditions for fermentation.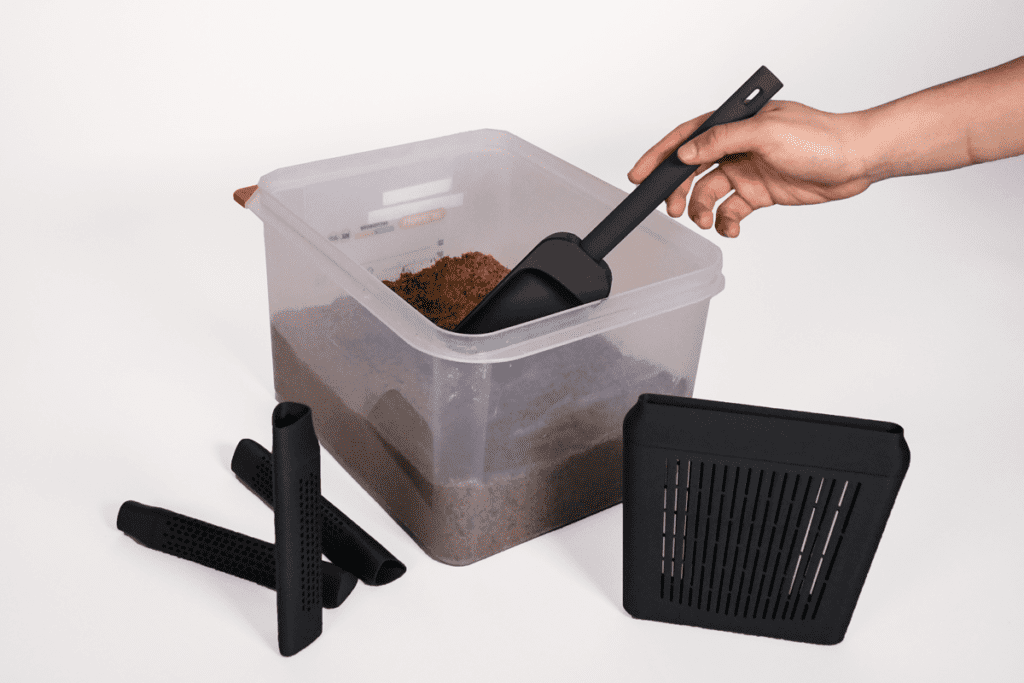 Download
Fab Instructions
HACKO Digital Files – 60 MB
Hacko Codes
BREATH
BREATH is a project conceived and developed by the young designers Alberto Ambrosini, Daniele Fotia, Alice Monti, and Vittoria Pagliaroni, focuses on lacto-fermentation, a method of preservation that does not require the use of electricity and allows each part of the food to be enhanced, enhancing the flavours and reducing waste. BREATH is a three-elements System: a cap containing a valve and two silicone membranes designed to ensure that no liquids leak out, and to replace ordinary glass weights used to hold fermented food in the correct position. All the BREATH elements can be easily 3D printed.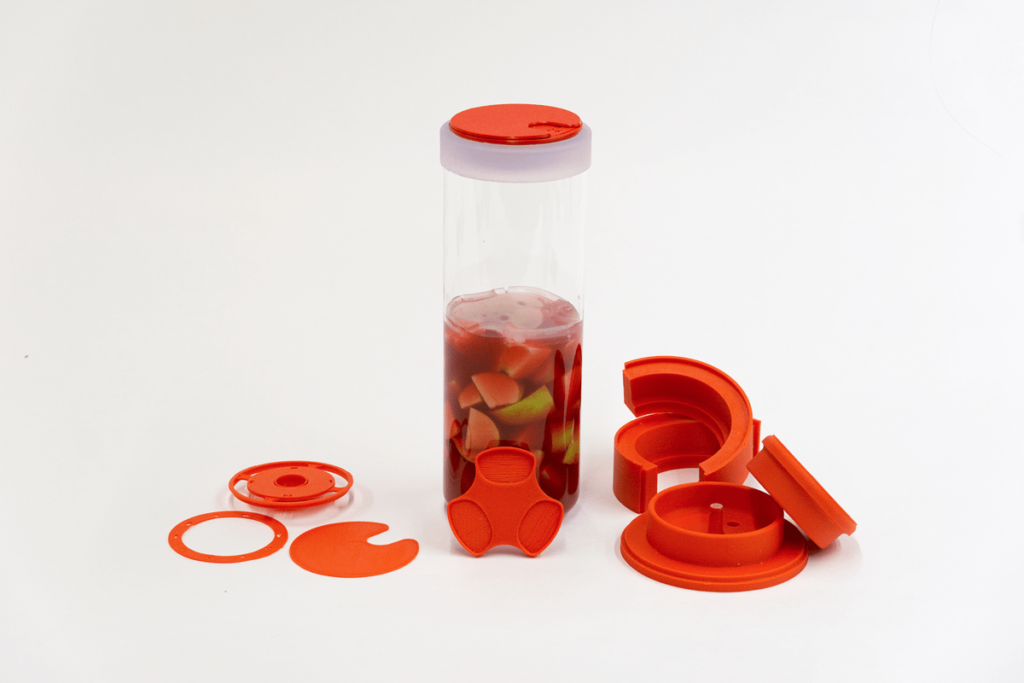 Download
Fab Instructions
BREATH Digital Files – 10 MB

OLEA
OLEA is a system devised by Giulia Chiggiato, Irene De Biasi, Chiara Guarino, Federico Montini, and Vittorio Rinaudo that experiments with non-alcoholic distillation processes by adopting an approach influenced by the practices of making and citizen science.  OLEA designs and makes 'reversible adaptations' of ordinary household items: a steel pot with a lid and colander, a steel basket for steaming, and a glass jug equipped with a small tap. OLEA has designed the different elements to facilitate the passage and separation of essential oils, hydrolats (the perfumed waters), and water, including a double outlet, tap to separate essential oils, hydrolats, and water, and a component that allows the copper coil to be correctly positioned in the glass container, facilitating distillation control.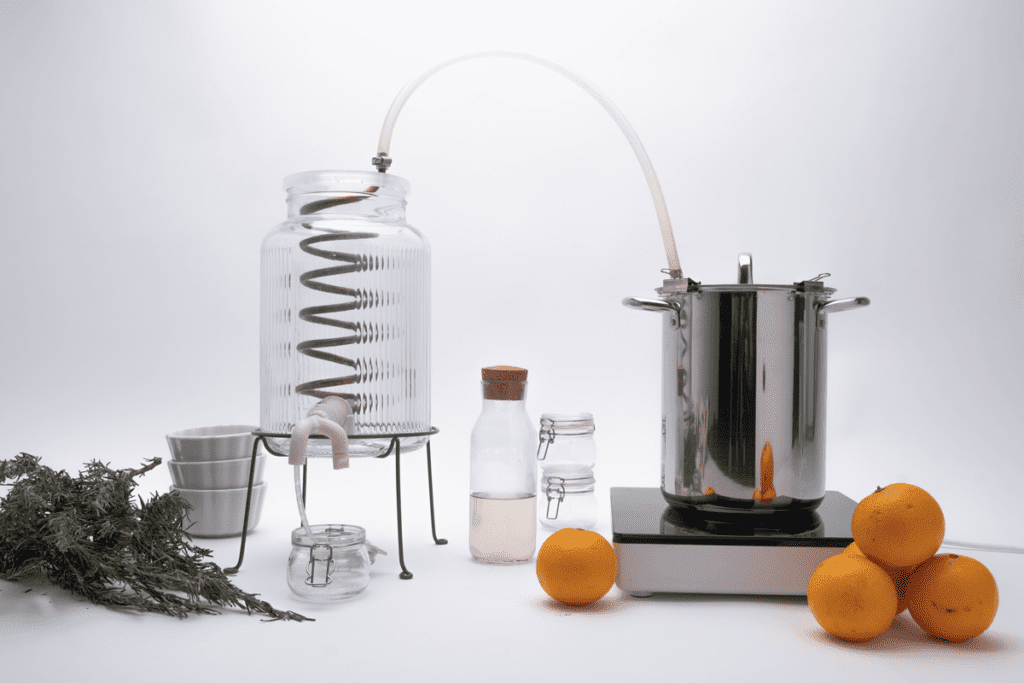 Download
Fab Instructions
OLEA Digital Files – 10 MB
PROPRIETA' INTELLETTUALE
All projects developed within the framework of OPEN FOOD FACTORY are available in open-source mode under the Creative Common licence (cc-by and cc-by-sa) and published on Distributed Design (distributeddesign.eu) with the relevant documentation.
Periodo
Coordinamento
Polifactory – Politecnico di Milano (local coordinator), Institute of Advanced Architecture Catalunia (general coordinator)
Parole Chiave
Product-Service System Design
Food System
Open Innovation