Designing Everyday Life in the Covid-19 Era | DD
Distributed Design (formerly known as Distributed Design Market Platform) is a project funded by Creative Europe Program to implement the global network of Fab Lab promoting and improving the connection between makers and designers with the European market.
In the latter, alongside the growth of the Maker Movement and Fab Labs, have been created platforms such as Fablabs.io, developed by Fab City Research Lab of the Institute for Advanced Architecture of Catalonia. This platform represents a place where Fab Labs are mapped, where knowledge sharing takes place, where projects are developed and where the community of makers discusses these topics. Starting from this initiative, the Creative Europe program is an opportunity to consolidate this network, focusing on the development of a European Distributed Design Market Platform for makers and designers.

YEAR 3 | DELiCE
DELiCE – Designing Everyday Life in the Covid-19 Era is an experimental initiative developed by Polifactory (march-october 2020) that aims to stimulate young designers to co-design and implement open source solutions exploring emerging needs related to the so-called "COVID-19 era". The new open source solutions can be distributed through digital platforms and the materialized within Fab Labs and makerspaces.
DELiCE: HOW IT WORKS
DELiCE is articulated in the following steps:
Development of ideas.

50 young designers of the School of Design – Politecnico di Milano (Master Degree in Integrated Product Design) are involved in generating and developing 22 concepts related to innovative solutions for everyday Life in the "Covid-19 era".

Selection of ideas.

4 concepts have been selected in order to be digitally implemented and then released online on Distributed Design Platform (distributeddesign.eu) and other digital platforms.

Implementation of ideas.

Polifactory supports the selected concepts to evolve into open source solutions preparing all the necessary files and documentation to be released online.

Promotion of ideas. The final projects are uploaded on the Distributed Design Platform (distributeddesign.eu) ready to be released and then materialized.




DELiCE PROJECTS:
KLAW4040, the modular cart:
KLAW-4040 is an open-source modular and personal transportation system that responds to the downsizing of the distance concept due to the health emergency caused by CoVid-19. One of the main consequences of the pandemic is the rediscovery of the neighbourhood, a space in which citizens are experiencing new habits and dynamics, thus moving towards the use of an agile, light and flexible means of transport capable of transporting products responding to the needs of both private individuals and professionals. KLAW has been designed by Federico Bassi, Mattia Dellepiane, Anna Moruzzi, Matteo Rocchitelli, Mattia Toffanetti and implemented in collaboration with Polifactory.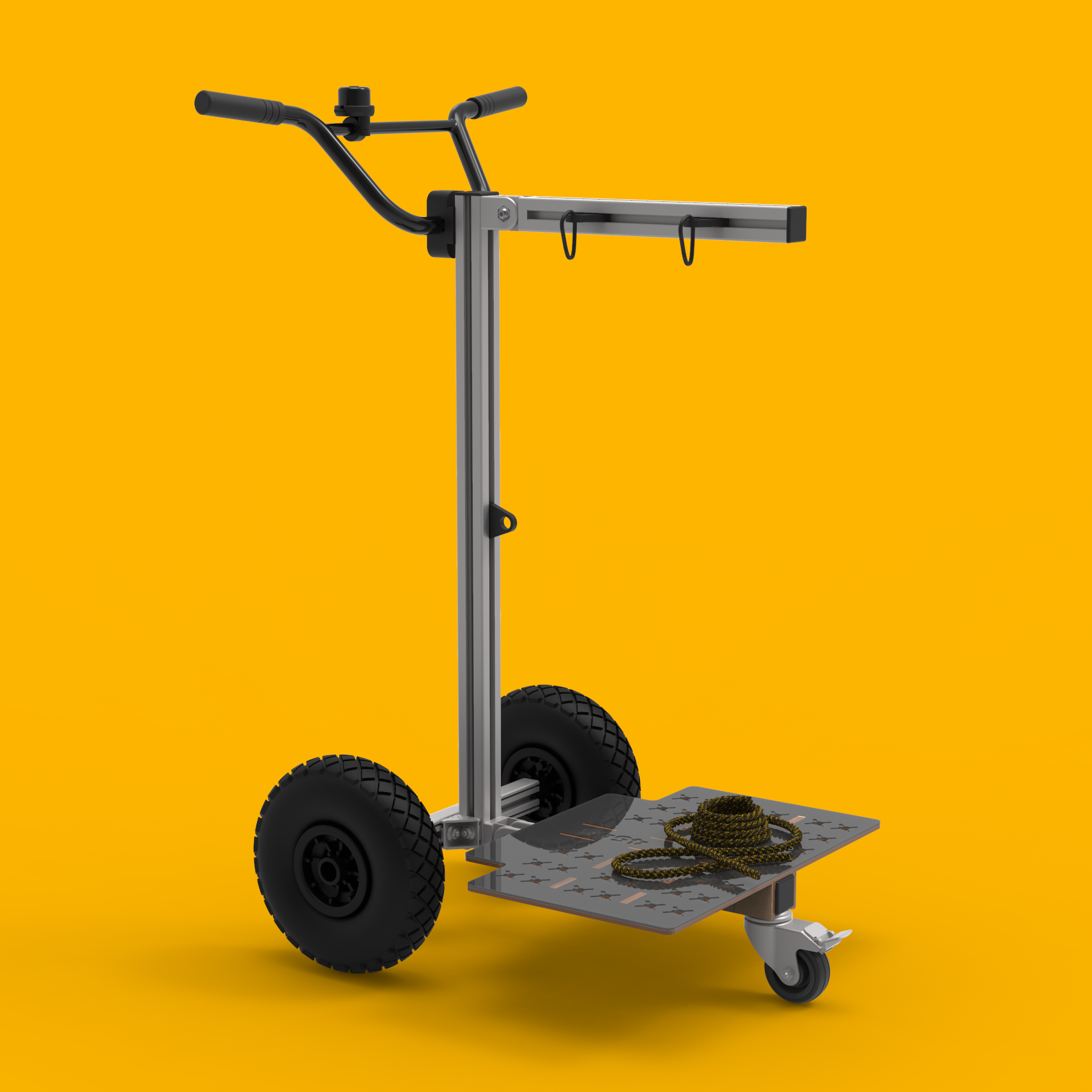 DOWNLOAD:
Fab Instructions
KLAW4040 Digital Files
MASKEARING, the face mask support:
Maskering is a silicone support to be worn around the ear together with the mask to prevent pain and skin irritation due to daily and long use of masks. Maksearing has been designed by Jingyu Li, Masia Sofia Romanazzo, Zehan Shang, Anna Stellari and implemented in collaboration with Polifactory and Luca Grosso.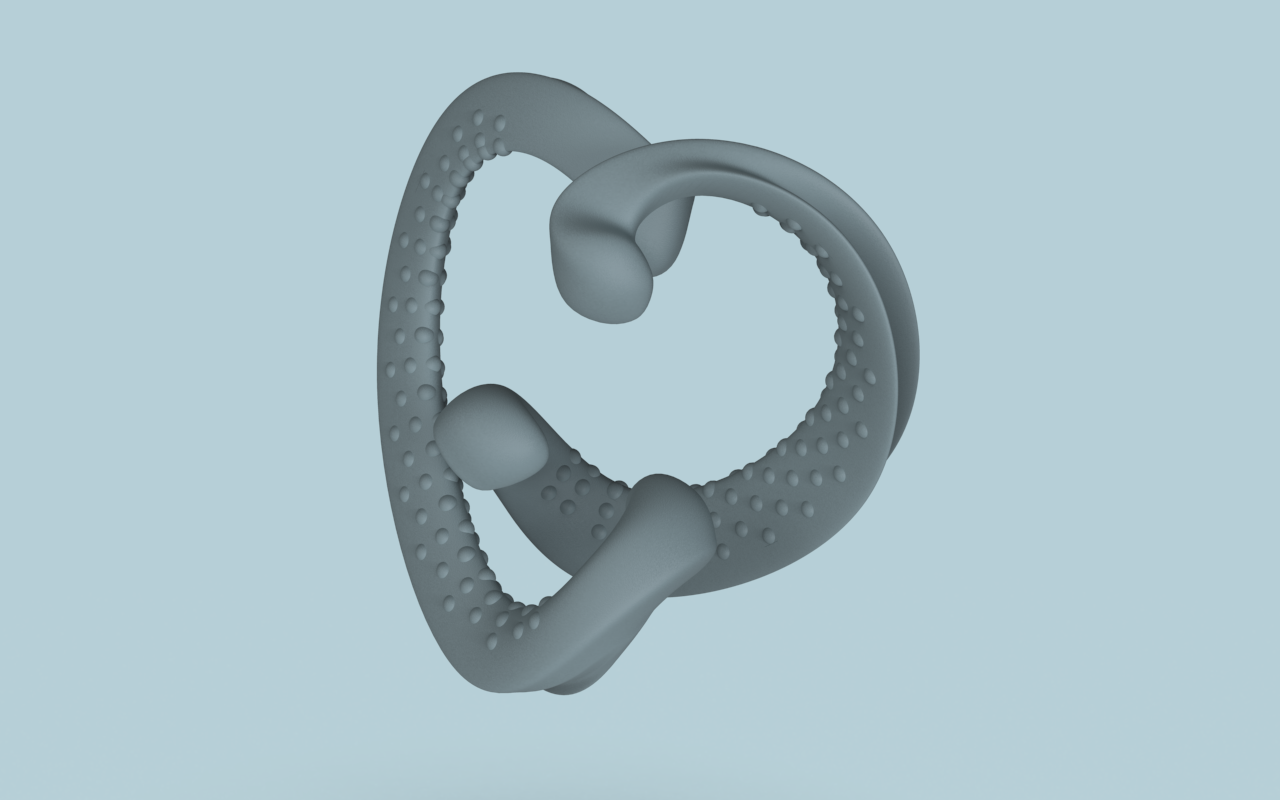 DOWNLOAD:
Fab Instructions
MaskEaring Digital Files
MUST, the Multi Use Straightener Tool:
Must is a new technical tool for rapid welding and joining of soft metals or polymeric materials. Using a hair straightener thanks to a series of add-ons, it is possible to carry out different types of welding for different purposes, making it a new tool that lends itself to a variety of scenarios: from the world of DIY to the field related to the creation of airtight containers and wearables for emergency situations. Must has been designed by Leonardo Galleani, Greta Manganini, Andrea Roveroni, Silvia Torri, Chiara Tregnago and implemented in collaboration with Polifactory.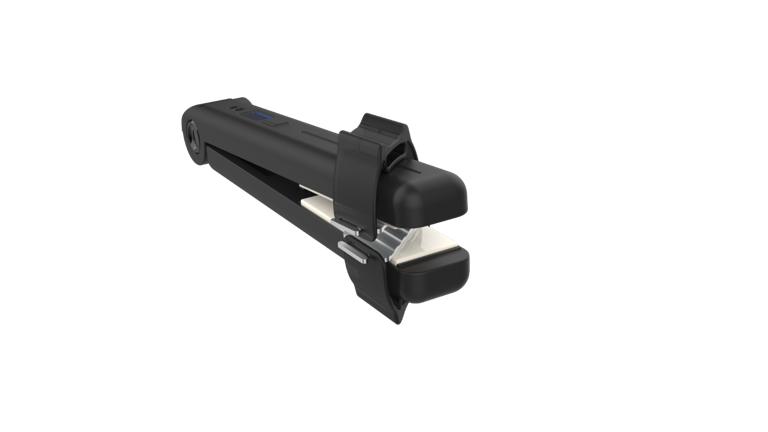 DOWNLOAD:
Fab Instructions
MUST Digital Files
Duo, the blind assistant:
Duo is an accessory designed for blind people that is applied to the white stick or guide dog harness. It is a small device that helps people with visual impairments to respect the safety distances during the post-covid period and at the same time to act as an aid for daily movements. Duo has been designed by Alice Carrera, Xiaojue Chang, Christian Kondic, Andrea Giovanni Ruggeri, Bianca Sordini and implemented in collaboration with Polifactory.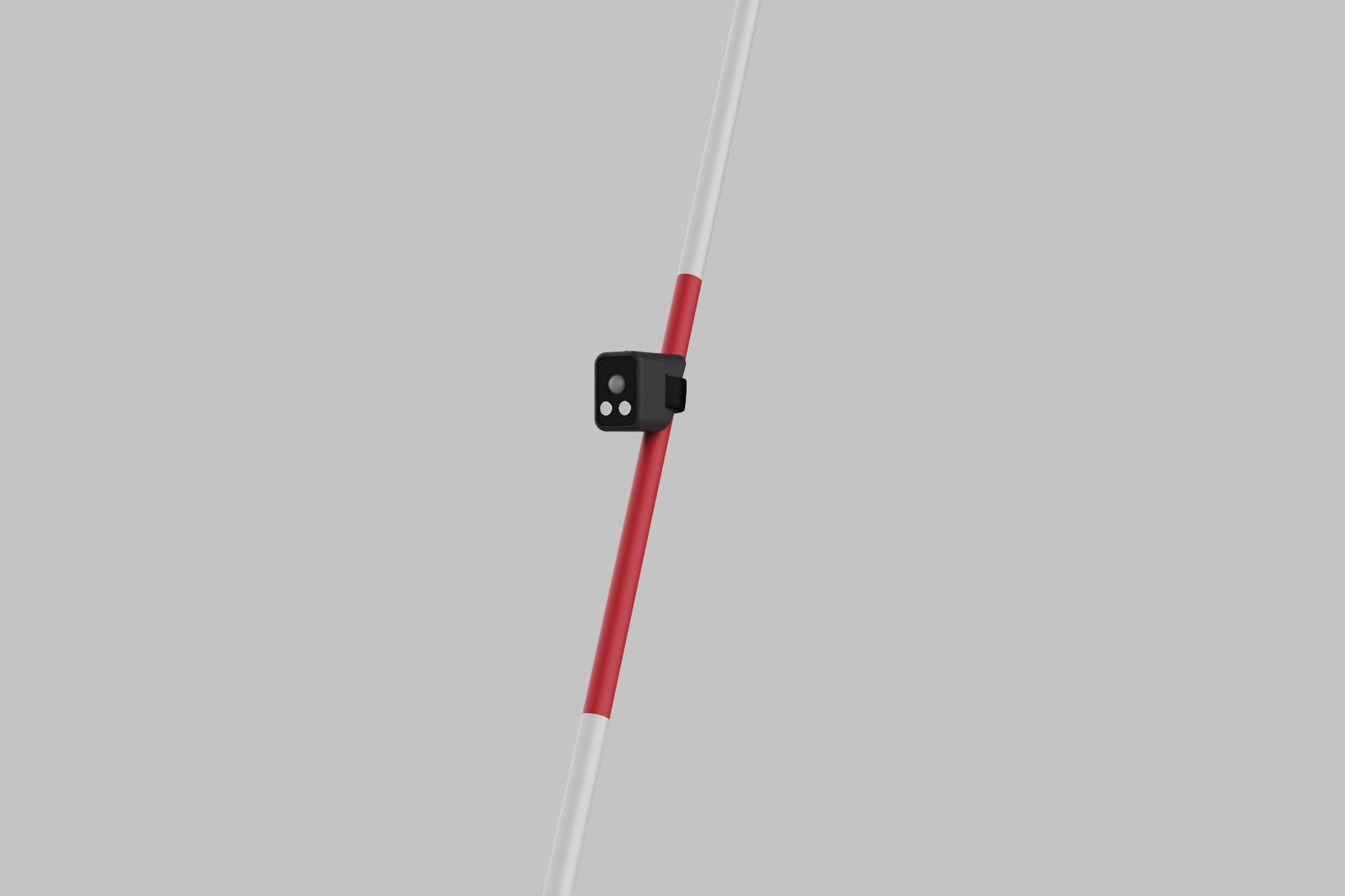 DOWNLOAD:
Fab Instructions
DUO digital files
INTELLECTUAL PROPERTY
The projects developed will have to be available in open source mode according to the Creative Common License (cc-by and cc-by-sa) and promoted on the Distributed Design (distributeddesign.eu) with the related documentation.
Periodo
Coordinamento
Iaac, The Institute for Advanced Architecture of Catalonia
Collaborazione
AIG - Associazione Italiana Glicogenesi
Sanofi Genzyme
Parole Chiave
City Making
Distributed Production
Hands-on Experimentation
Research