Fabcare | DDMP
Distributed Design Market Platform – DDMP is a project funded by Creative Europe Program to implement the global network of Fab Lab promoting and improving the connection between makers and designers with the European market.
In the latter, alongside the growth of the Maker Movement and Fab Labs, have been created platforms such as Fablabs.io, developed by Fab City Research Lab of the Institute for Advanced Architecture of Catalonia. This platform represents a place where Fab Labs are mapped, where knowledge sharing takes place, where projects are developed and where the community of makers discusses these topics. Starting from this initiative, the Creative Europe program is an opportunity to consolidate this network, focusing on the development of a European Distributed Design Market Platform for makers and designers.

YEAR 1| FABCARE
Nowadays, types of products such as aids and prostheses can be designed using open source knowledge, software and hardware, and then be materialized in Fab Labs combining makers' skills with digital manufacturing technologies. Starting from this logic, a multiplicity of different solutions can be conceived, intertwined and implemented answering to the needs of prevention or care for everyone. FABCARE is an experimental initiative created to stimulate designers, makers and independent innovators to design open source products for healthcare that can be distributed through digital platforms and materialized in Fab Labs. FABCARE is developed by Polifactory, within the Distributed Design Market Platform project. Therefore, FABCARE's challenge aims to demonstrate how designers, makers and independent innovators – also interacting with patients, caregivers and their associations – can concretely design, produce and distribute open source healthcare solutions with a real market potential. FABCARE is technically and scientifically supported, as well as endorsed, by Centro Medico Santagostino. It is the first Italian network of specialist polyclinics managed by a social venture capital company, and it is aimed at experimenting healthcare service models economically sustainable and socially responsible.

How FABCARE works

From May to October 2018, FABCARE has developed an intense mix of events and activities.

Co-design of the "Open call for Ideas"
Polifactory and CM Santangostino have collaborated to define themes and design challenges, and participation rules for designers, makers and independent innovators.

Launch and promotion of the "Open Call for Ideas"
FABCARE's Open Call for Ideas has been officially released during the European Maker Week, within the event Make To Care, an open talk organized by Polifactory where designer, healthcare experts, active Fab Lab in this field, experts of urban manufacturing policies and patients associations participated. From May to July the Open Call has been promoted to the italian Fab Lab network and the main schools and university of design in Italy.
Ideas selection
Starting from a list of twenty one projects submitted by a group of sixty designers and makers, in July 2018 a panel of experts in design, healthcare and digital fabrication (link PDF open call) have selected the five ideas to be developed and prototyped within Polifactory: DermAware, Dermap, Mole Mapper, Palpatine and Zero2.
Projects implementation and materialization
From July to October 2018, seventeen designers and makers have operated in Polifactory to develop the five selected projects. During the phases of executive design, experimental prototyping and digital fabrication they have been supported by a network of technicians, professors and researchers of the Politecnico di Milano.
Projects distribution and promotion
The five projects are published on the platform distributeddesign.eu and are promoted and presented at European Maker Faire Rome through an exhibition and a talk.

FABCARE projects:

All projects developed within FAB CARE are not medical devices. These are open source solutions at the first stage of release and development that can be freely implemented following the instructions provided by the CC-BY license.
All FAB CARE solutions provide informative support and/or help with prevention or monitoring activities regarding the problem or pathology for which they were designed. In no case can these solutions replace a consultation or relationship with a doctor or a medical specialist.


Dermap
A device that supports people in measuring the evolution of their vitiligo.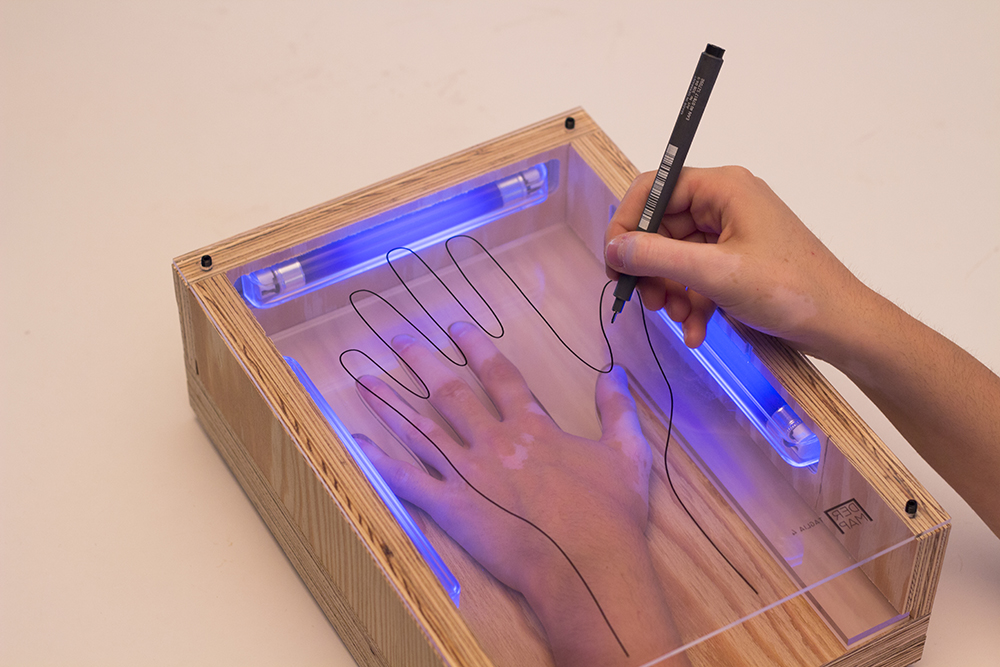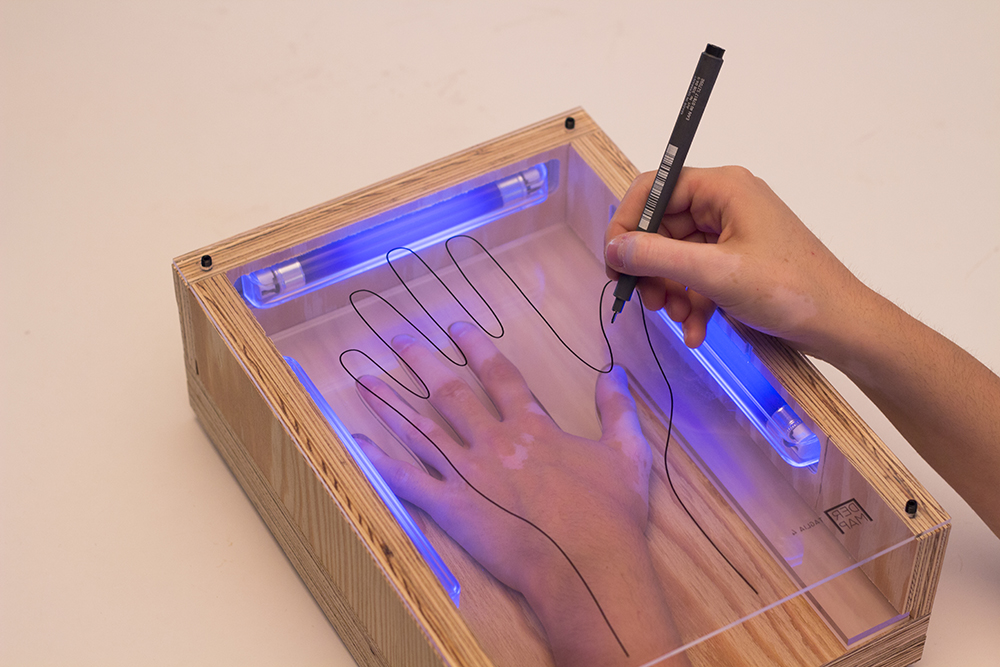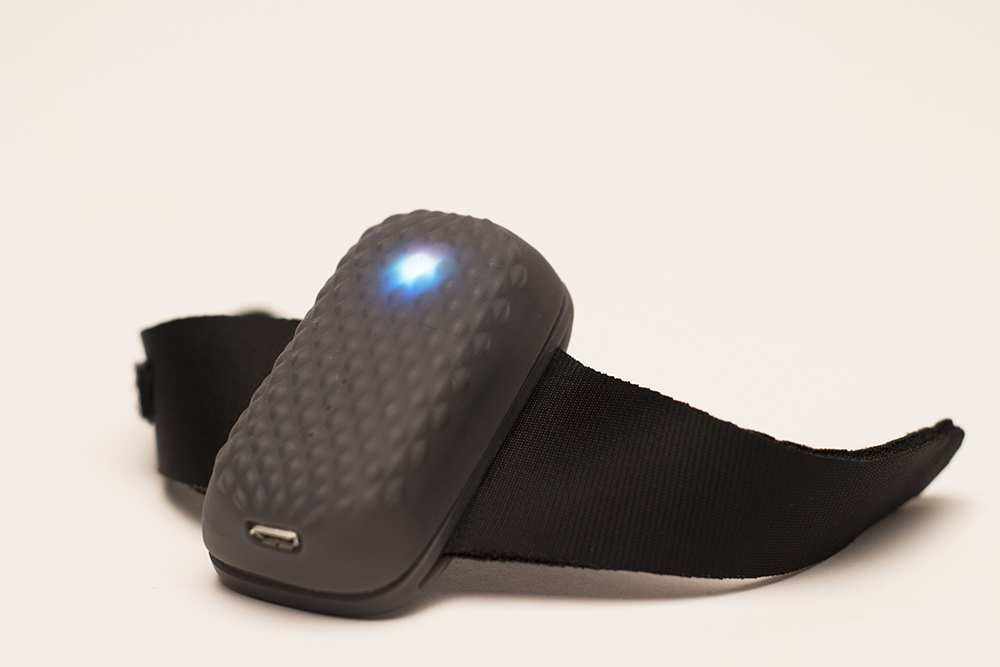 Mole Mapper
A small tool for your skin health. Keep your moles in check and share info with your doctor.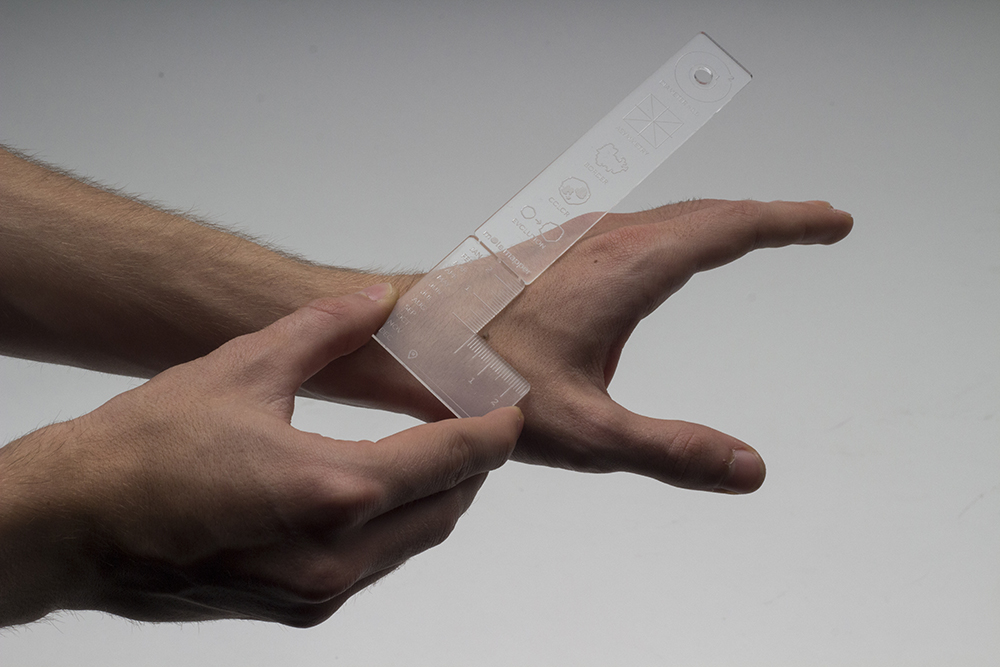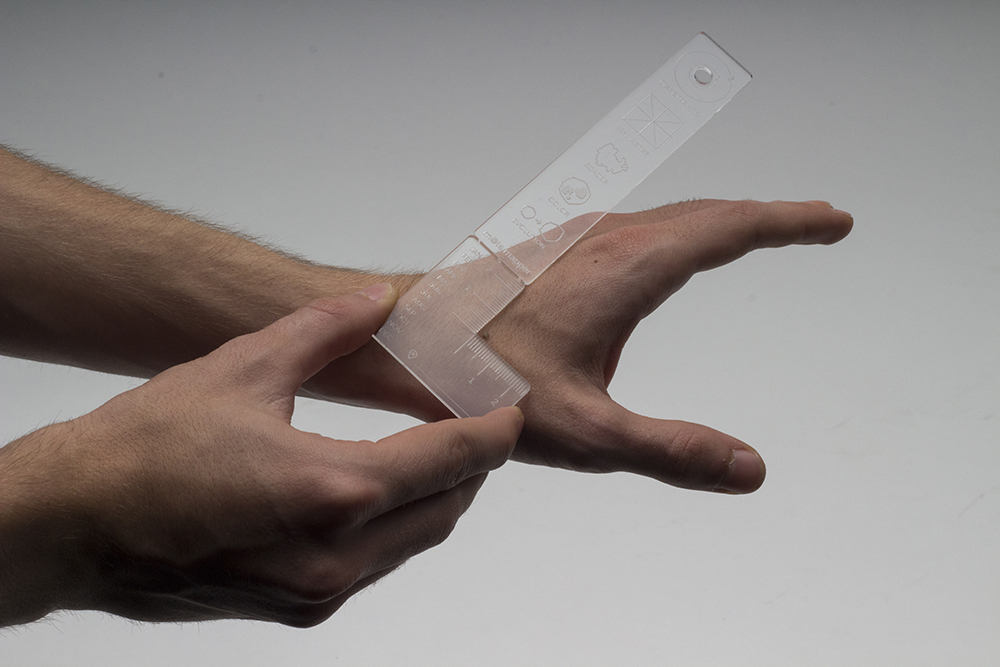 Zero2
A device for patients with respiratory deficienty used to monitor their blood oxygen levels.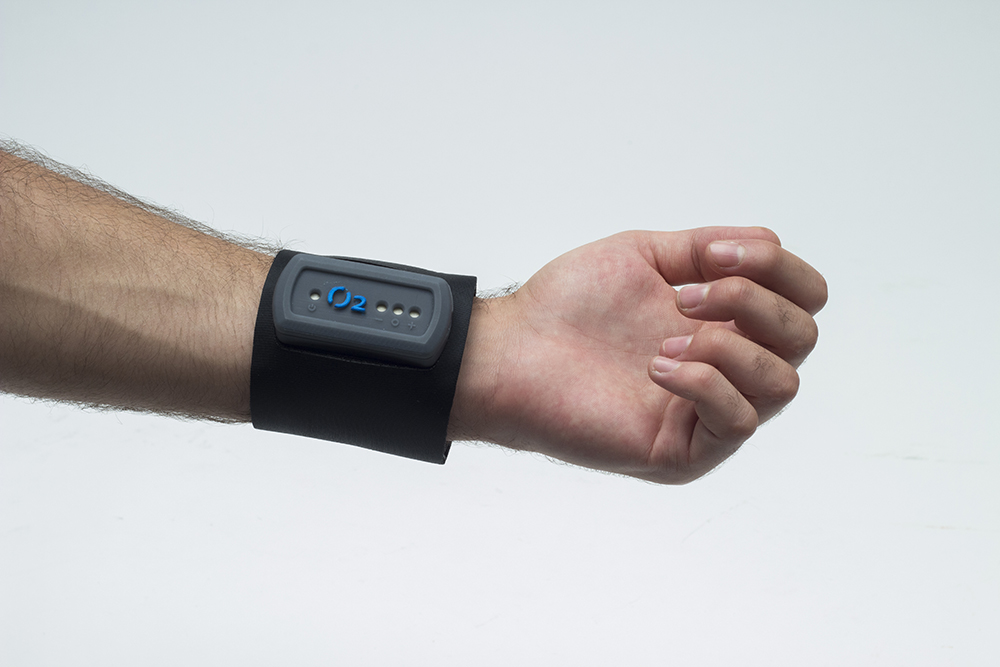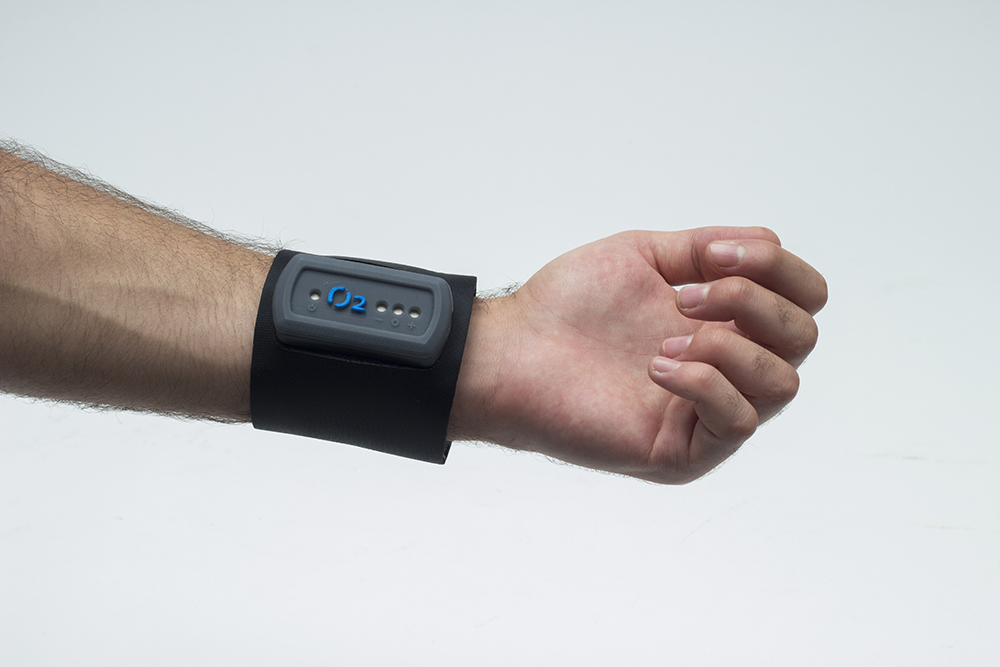 AUTHORS
Tommaso Brioschi, Lorenzo Lanzoni, Giovanni Luca Fidone
CREDITS
Dr. Fabrizio Della Torre (Centro Medico Santagostino); Angelo Geraci, Nicola Corna, Fabio Garzetti, Nicola Lusardi (Dipartimento DEIB, Politecnico di Milano)
DOWNLOAD
Fab Instructions
Zero2 Digital Files
User Manual
CONTACT
Tommaso Brioschi
Lorenzo Lanzoni

---

Colophon
SCIENTIFIC COORDINATION AND PROJECT MANAGEMENT
Stefano Maffei, Massimo Bianchini (Polifactory – Politecnico di Milano)
DESIGN DIRECTION
Patrizia Bolzan (Polifactory – Politecnico di Milano)
COMMUNICATION AND SOCIAL MEDIA
Laura Cipriani, Barbara Parini (Polifactory – Politecnico di Milano)
HEALTHCARE TECHNICAL SUPPORT
Daniela Petrillo, Felicitas Schmittinger, Dr. Maurizio Bertoncini, Dr. Fabrizio Della Torre (CM Santagostino)
ACKNOWLEDGMENTS
Filippo Cipriani (Sanofi Genzyme – MakeToCare); Annibale D'Elia (Comune di Milano – Manifattura Milano); Laura Orestano (Social Fare); Alessandra Orlandi (Istituto Clinico Humanitas); Francesco Samorè (Fondazione Giannino Bassetti); Carlo Boccazzi Varotto (Hackability); Kate Armstrong, Tomas Diez, Ingi Freyr Guðjónsson, Massimo Menichinelli, Alessandra Schmidt (Fab City Research Laboratory – IAAC); Angelo De Iesi (Polifactory – Politecnico di Milano); Ruben Calegari, Carlo Emilio Standoli, Francesca Onofri, Lia Tagliavini (Department of Design – Politecnico di Milano); Angelo Geraci, Nicola Corna, Fabio Garzetti, Nicola Lusardi (Department DEIB, Politecnico di Milano); Gabriele Renna (photo and video making)
Periodo
Coordinamento
Iaac, The Institute for Advanced Architecture of Catalonia
Contributo
Centro Medico Sant'Agostino
Parole Chiave
City Making
Distributed Production
Hands-on Experimentation
Research